Target Audience: All Cadets and Commercial Clients
Updated: 10 Feb 2022
Opening a document from the library page let's you read the document, add private annotations and comments. You can always remove and edit annotations by clicking on them.
Getting familiar with the annotation icons :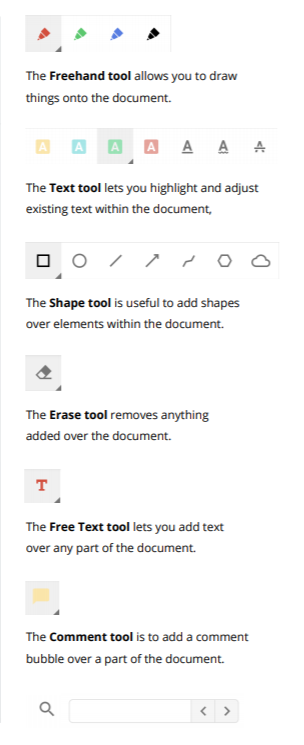 The Settings allow you to change the way pages are scrolled through, shown and rotated.

The Sidebar shows all elements that you have added over a document. It can be used to bookmark parts of the document and quickly go back to them.